Our Mission
GC3 is proud to offer Property Condition Assessments (PCA) to a wide range of building types for multiple sectors including residential, commercial, institutional, and industrial. Our goal is to form a partnership with the owners, developers, and property managers to deliver a clear and thorough assessment of the property. GC3's team of qualified inspectors is deeply knowledgeable and experienced in identifying physical deficiencies related to code compliance, insurance coverage, and material warranties. GC3 will also provide recommendations for potential building improvements that align with the building user's goals.
How We're Different
Quality First: GC3's Engineers oversee the necessary inspections, reporting and meeting coordination for your project.
Reputation: Our company's three decade track record ensures an industry best experience.
Expert Network: GC3's proprietary network of specialists provide unparalleled assessments when unique identifications are required.
Our Process
Quality First. GC3 QAQC offers unparalleled service from the onset of project review to the conclusion of construction.
Phase 1: Document Review
GC3 will gather the property's historical information and conduct interviews with building personnel to better understand the overall property.
Phase 2: Walk Through Survey
A thorough inspection will be coordinated by a licensed engineer to identify physical deficiencies related to the property's material systems, components, or equipment.
GC3 will observe the following building components:
Site Work

Structural Framing

Roofing

Plumbing

Heating, A/C & Ventilation

Electrical

Vertical Transportation

Life Safety/Fire Protection

Interior Elements
Phase
3: Property Condition Report
GC3's comprehensive PCR will give the client an overall assessment of the property with photo documentation, description of the deficiencies, repair recommendations, and repair cost estimates (if requested). Our advanced reporting system and cost-effective repair recommendations will help ensure the property is a valuable asset for many years to come.
Regular QAQC inspections during construction will identify deficiencies & verify they are appropriately addressed.
Additional Services
Operations & Maintenance Manual Reviews
As part of the document review, GC3 reviews the property's Operations & Maintenance Manual and provides recommendations for improvement. Due to our specialized knowledge of insurance claim history and manufacturer's standards, the recommendations we provide are useful in preventing future deficiencies and also extending the service life of critical building components.
Repair Cost Estimates
GC3 provides repair cost estimates for each deficiency noted during the walk-through survey. This cost estimate information is a great resource for property owners or managers when budgeting and seeking bids for the repair work.
Meet Our Team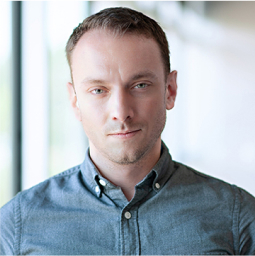 Douglas Noga
Director of GC3 QAQC